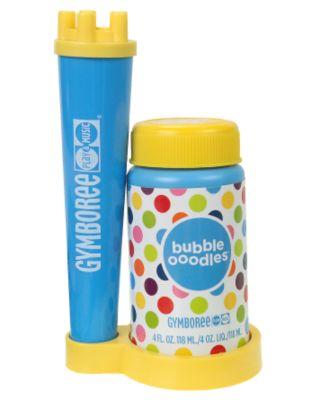 So I mentioned Gymboree's Bubble Ooodles a while back. I have decided however, after a summer of bubble fun they deserve their own post. These are in fact the BEST bubbles ever! It is not only the solution which makes long lasting perfect bubbles but the blower that creates 100's of bubbles just after three blows. It is amazing! Our entire house can fill with bubbles in a matter of minutes. For an even more spectacular show blow the bubbles in front of a fan. Ava goes crazy.
With Ava's spoken vocabulary growing daily bubbles is now officially a favorite word.  She demands them often especially while dinning thus earning the name, Little Caesar (coined by Larry)  If you do not yet own this toy run to your nearest Gymboree!
TIP: leave the bubble solution out in the tray for about an hour you will be amazed at how many more bubbles you will get!
BEST PART THEY ARE NON-TOXIC FOR ALL THOSE BUBBLE EATING BABIES!!!!